Watermelon Blueberry Sangria
This watermelon Blueberry sangria with white wine and blueberries (aka Red, White, and Blue Sangria) is very refreshing and easy to serve at your Fourth of July party. Mix the the ingredients together ahead of time and chill until serving.
It is hard to believe that June has come and gone - mostly because I have been traveling through France for the past two weeks - or that July 4th is upon us. Secretly, I'm glad June is over. Between Buffalo's chilly spring and the craziness of getting our summer cottage ready, I am looking forward to a relaxing long weekend and some sunshine.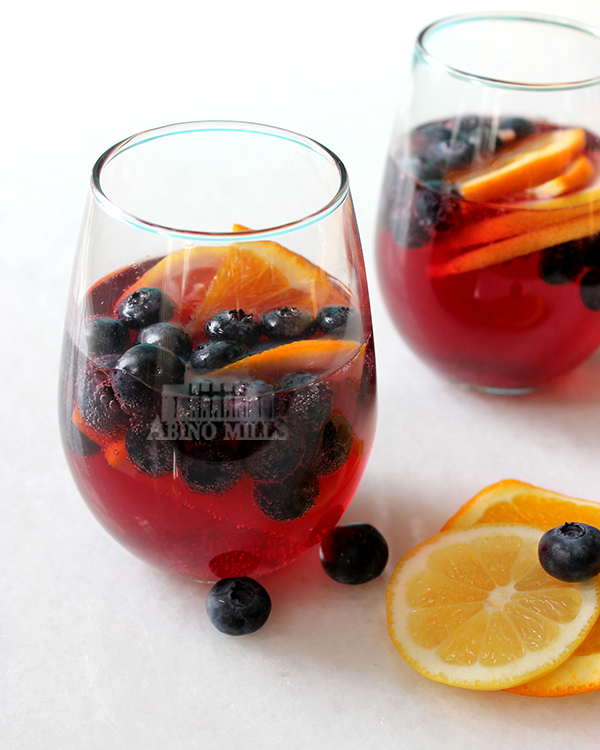 Time to say au revoir to June and bienvenue to July! Excuse my French. It appears as if my spirit is still strolling through the South of France.
We typically spend the month of July at our summer home overlooking Lake Erie, opening the house to our family and friends with a Fourth of July celebration. We gather on the patio for an afternoon of chasing the grandchildren, grilling, eating delicious foods, and relaxing.
When the younger ones begin to make their way down to the beach to cool off in the crisp lake, I sneak away to get things ready for everyone's return. Watermelon and Blueberry Sangria is a fun, sophisticated, and delicious cocktail for the Fourth of July.
If you are not familiar with Sangria, it is a wine based drink mixed with delicious fresh fruit. I love making this cocktail because you mix all the ingredients in a pitcher and chill for 24 hours, meaning you can easily make this drink in advance and not stress yourself out on the holiday. After all, this weekend is about spending time with your loved ones, relaxing, and celebrating our freedom.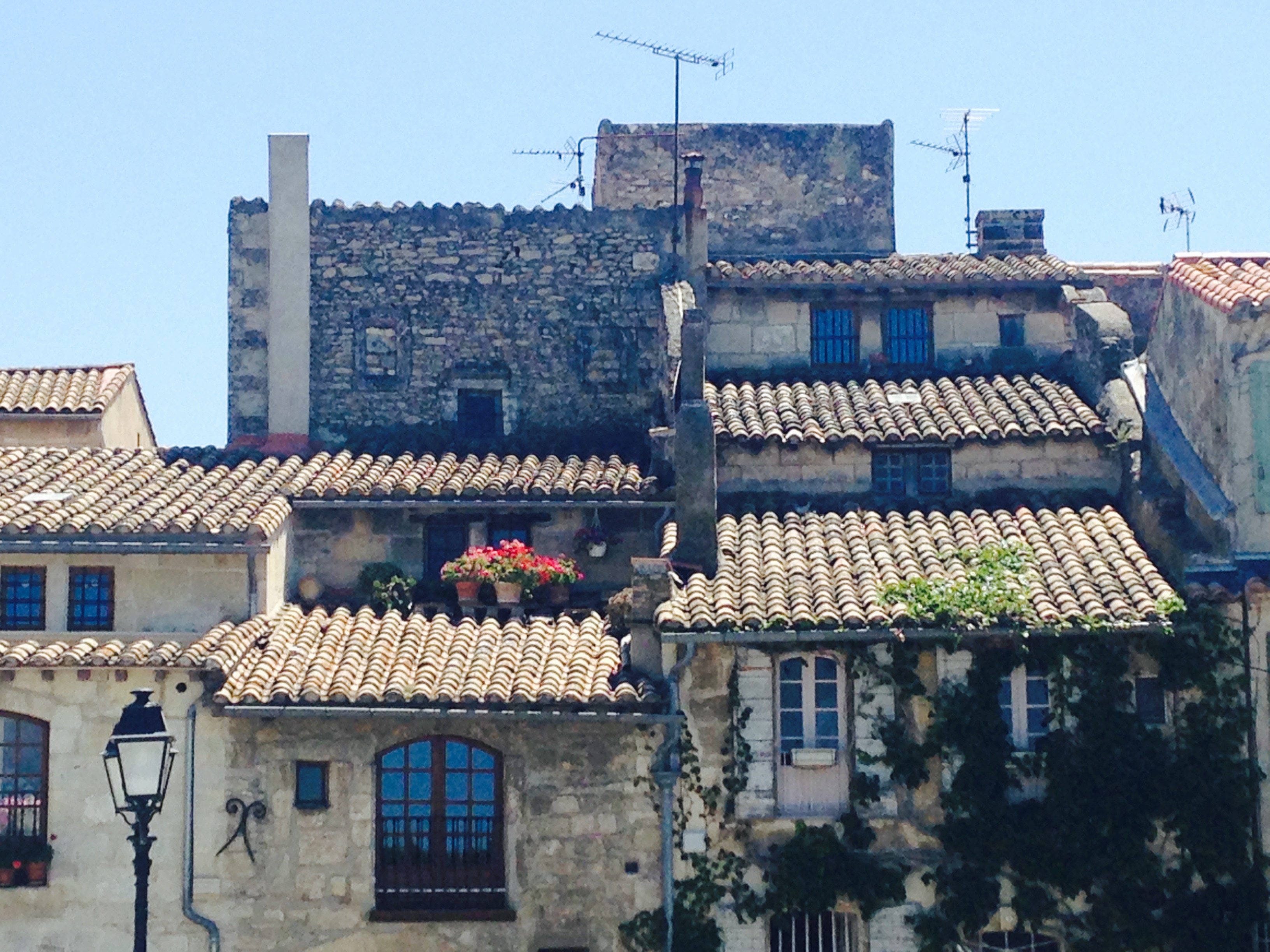 Sangria is a very versatile cocktail as you can use any wine and fruit mixture that you would like. Since I have just returned from traveling throughout the South of France and have a taste for French wines, I prefer to use Picpoul De Pinet from the Jean - Claude Mas Vineyards in the Languedoc Region, an area just due west of where we were traveling. This is an everyday drinking wine with an exotic mix of tropical fruit and sweet peach flavors, typically paired with fresh fish, cheeses, and desserts. Of course any white wine of your choosing would work just fine for the Sangria recipe. The complete recipe can be found below.
I hope you have a wonderful Fourth of July weekend and enjoy making this delicious and festive drink!
Watermelon Blueberry Sangria
Prep Time: 15 Minutes Total Time: 15 Minutes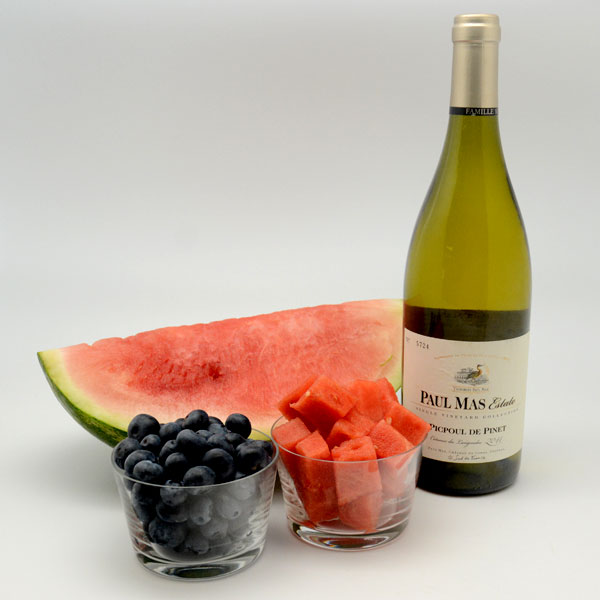 Sangria can be made 24-48 hours ahead of time. The watermelon is best when it is sweet so if need be add some simple syrup to the sangria for a sweeter taste. Just bring an equal amount (1:1 ratio) of sugar and water to a boil then cool to room temperature before using.
Ingredients:
10 cups cubed seedless watermelon
1 bottle (750 ml) white wine, such as White Wine Picpoul De Pinet from the Jean - Claude Mas Vineyards in the Languedoc Region
1 cup blueberries
1 orange, sliced
Instructions:
Place 8 cups watermelon in a blender (you may need to do this in two batches). Blend until
completely smooth. Pour through a fine mesh strainer, discarding any solids left behind. You
should have roughly 4 cups watermelon juice.
Place the remaining 2 cups cubed watermelon in a single layer on a baking sheet and freeze for
30-60 minutes or until frozen. Transfer to an airtight container or freezer bag and continue
freezing.
Add the wine and watermelon juice to a pitcher. Add the blueberries and orange slices.
Refrigerate for at least 4 hours before serving. Right before serving, add the frozen watermelon
cubes.