OVERNIGHT SALAD
This is a recipe from the 1970s and was given to me by my mother for my first child and business partner Ted Constantine's christening weekend. I find myself making this salad from time to time on summer evenings or for dinner parties. It looks wonderful layered in Abino Mills' acrylic bowl.
Layer:
1 pound raw spinach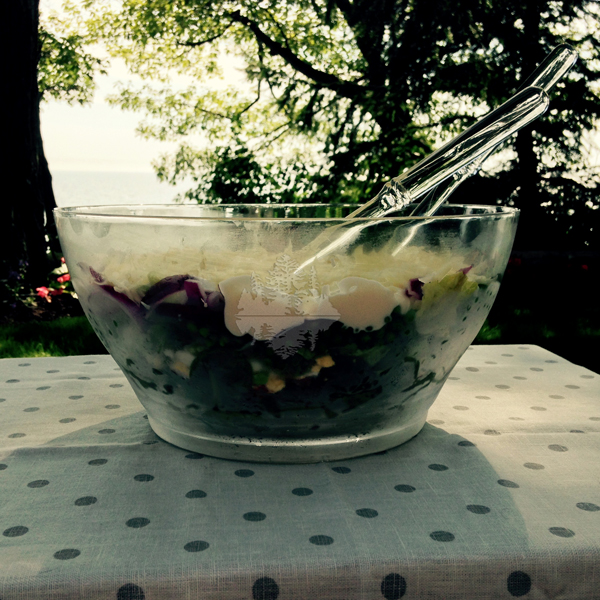 Salt, pepper and 1 teaspoon sugar
½ pound crumbled crisp bacon
6 chopped hard boiled eggs
1 head iceberg lettuce
I substitute romaine which is crisp enough not to wilt.
Salt, pepper and 1 teaspoon sugar
1 box frozen peas
1 medium Spanish or Bermuda onion, sliced
Mix 2 cups of mayonnaise and 1 cup of sour cream and spread on top
Add to top: ½ pound of swiss cheese, cut in strips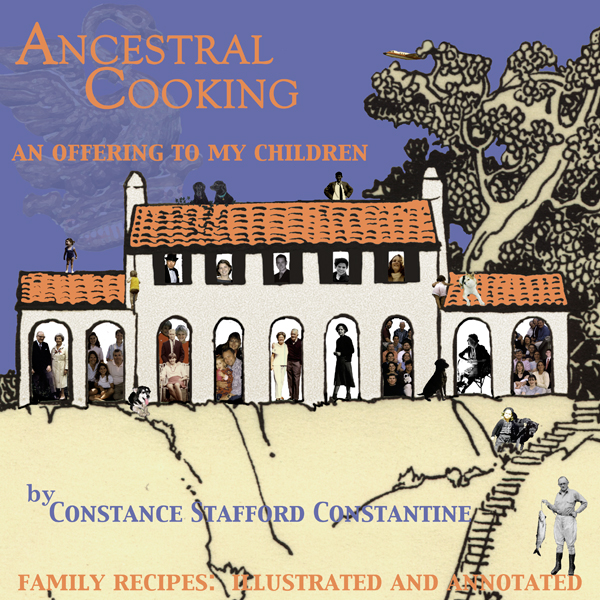 Leave in refrigerator overnight. This salad is better the next day and is a wonderful summer party salad and is beautiful layered in a large clear bowl.
I think there are lots of changes that you might want to make. You need a dressing that creates an airtight layer on top, but not need quite so much of it. Have fun with this and let us know what works for you.
This recipe can be found in Ancestral Cooking and is sold at Abino Mills.
Cheers!