Shrimp Cocktail Recipe
Towards the end of summer, when my family is up at the beach, I like to make my Grandmother's Shrimp Cocktail Recipe. It is a favorite amongst my children and has been in my family for generations.
My grandmother Dammummy taught us to throw the green shrimp into a large pot of boiling water with a splash of vinegar and cook them until they turned red. We cooled them immediately by dipping them in cold water very briefly. Then we peeled them as we ate. We still do that and use other recipes, as well.
Old Bay has a wonderful recipe right on their can. Cook peeled raw shrimp in apple cider vinegar, water and Old Bay until they are opaque. Serve warm or cold with the sauce of your choice. I like the mayonnaise based one for this.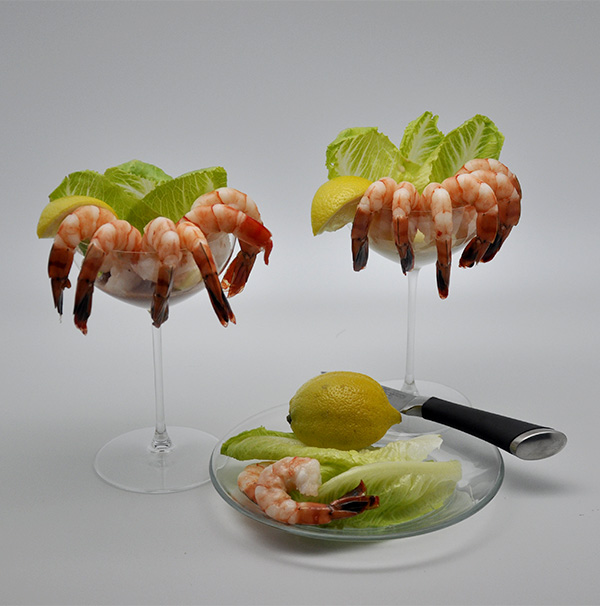 Try roasting shrimp, as well. Toss with olive oil and salt & pepper, and roast in a 375 oven for 10 -20 minutes, depending on the size of the shrimp. Serve with any of the sauces, or none.
My father made a sauce of Hellmann's mayonnaise, Worcestershire Sauce, salt & pepper, and lemon or lime juice, all to taste. Use more Worcestershire Sauce than you think you should. He also made a sauce with ketchup (always Heinz) and horseradish with a bit of squeezed lemon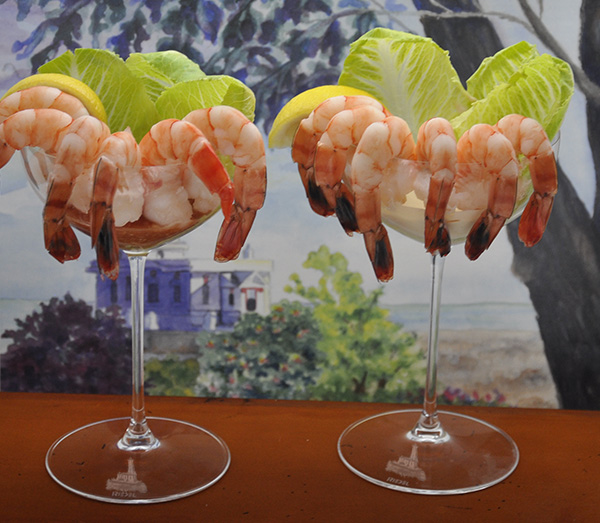 Dammummy made her own mayonnaise by beating 2 egg yolks with an electric beater and slowly adding about 1 cup of Mazola corn oil. She then added vinegar, mustard, Worcestershire Sauce, lemon or lime juice, and salt & pepper. Try this with other oils such as grape seed, olive or walnut, depending on the flavor you want to end up with. You can use this for your everyday mayonnaise needs. It is wonderful and I think it is healthier than the store-bought version because it has no additives to keep it fresh. That said, it doesn't last for more than a few days. Make it anew!
I hope you enjoyed this cherished family recipe!
Cheers!